Why Big Sun is Better
| | Big Sun Solar | Rooftop Solar |
| --- | --- | --- |
| Federal Tax Credit | ✓ | ✓ |
| You Own the Panels | ✓ | ✓ |
| Operation & Maintenance | ✓ | ✗ |
| Insurance Coverage | ✓ | ✗ |
| Production Guarantee | ✓ | ✗ |
| Full Compensation for Over Production | ✓ | ✗ |
| No Holes in your Roof | ✓ | ✗ |
How It Works
1
We build, manage and insure your solar system offsite
Your Big Sun Solar system is installed on offsite carports in sunny locations across San Antonio. We take care of all insurance and maintenance costs for you.
2
You own the solar system
If you move, we will apply the solar credits to your new CPS Energy account. Best of all, you don't have to reinstall anything — the system stays where they are.
3
Lower your monthly CPS Energy bill for the next 25 years
Our system will automatically send solar credits to your CPS Energy bill for the next 25 years.
Our Happy Customers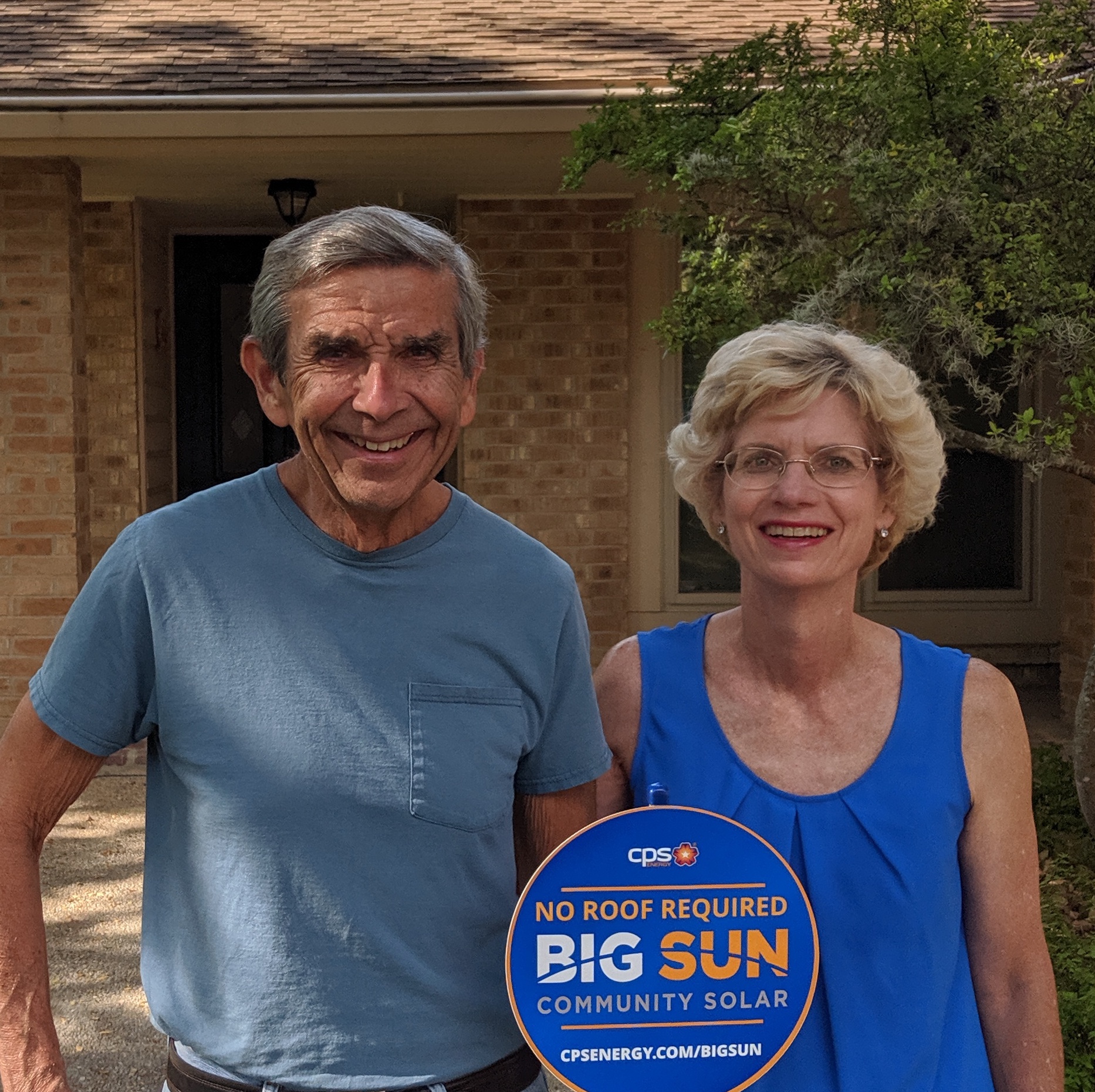 Big Sun Community Solar had the right solution: ownership of panels with various options for future transfer to another residence, selling outright, or gift them to whomever.
Hector & Marilyn Ponce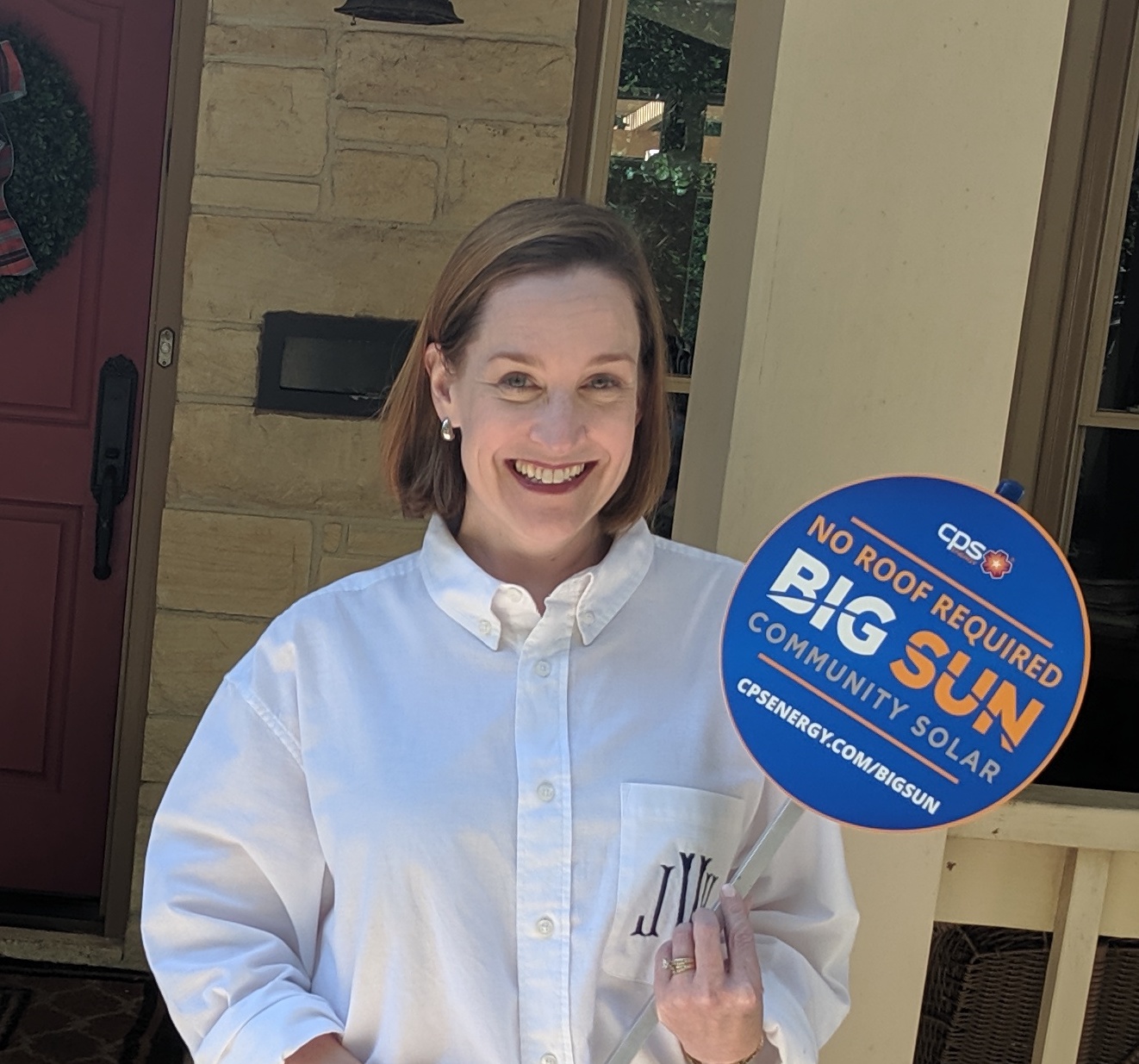 Big Sun is the best of all worlds! We own an asset but don't have to install anything. We get a credit on our bill every month. And we're doing our part to make the future of energy a reality now. Win. Win. Win.
Jill Vassar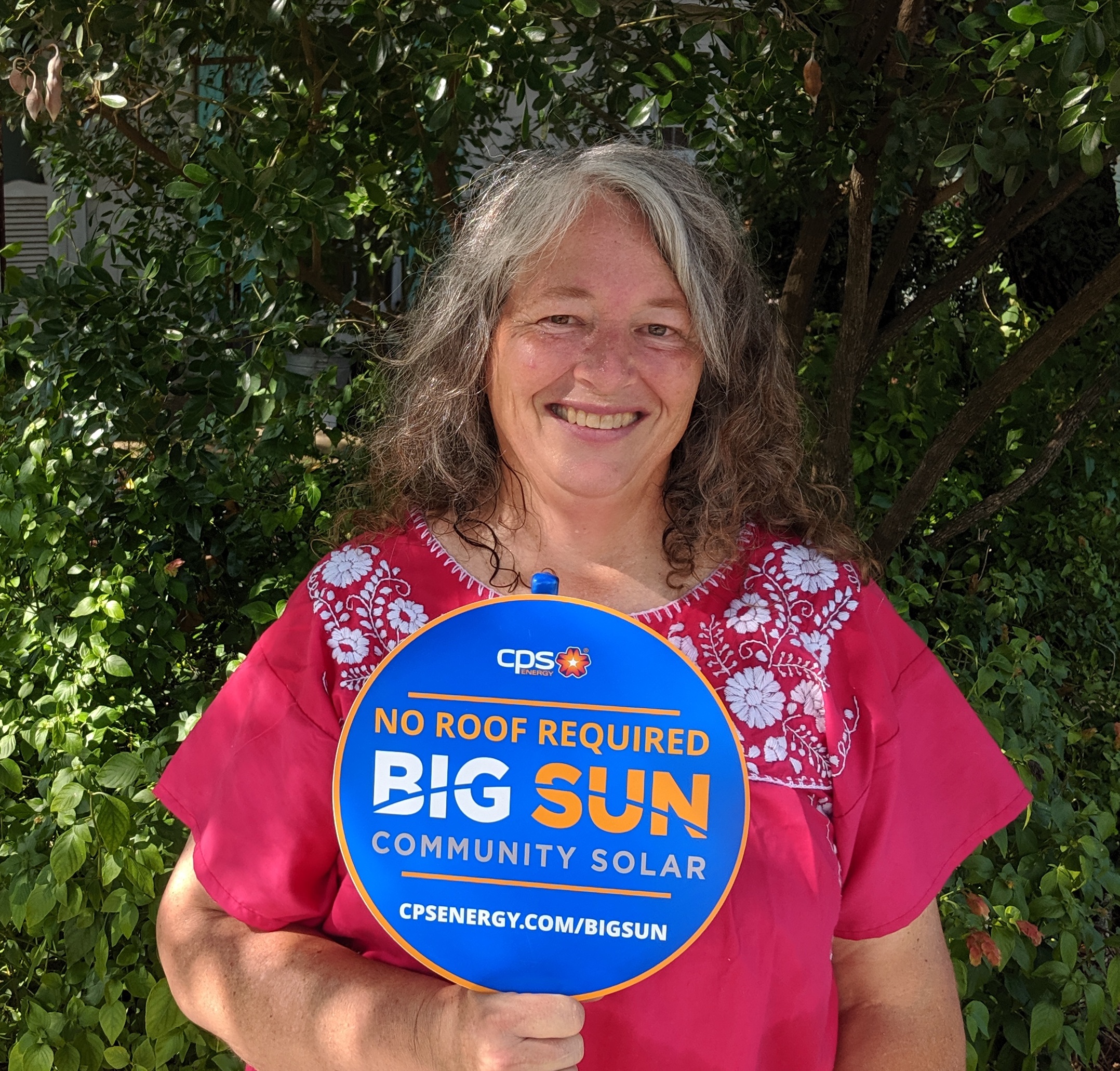 I was hoping to power my house with solar panels but have been blessed with the shade of enough trees to make direct solar power impossible. Community Solar offered a perfect solution.
Rachel Cywinski